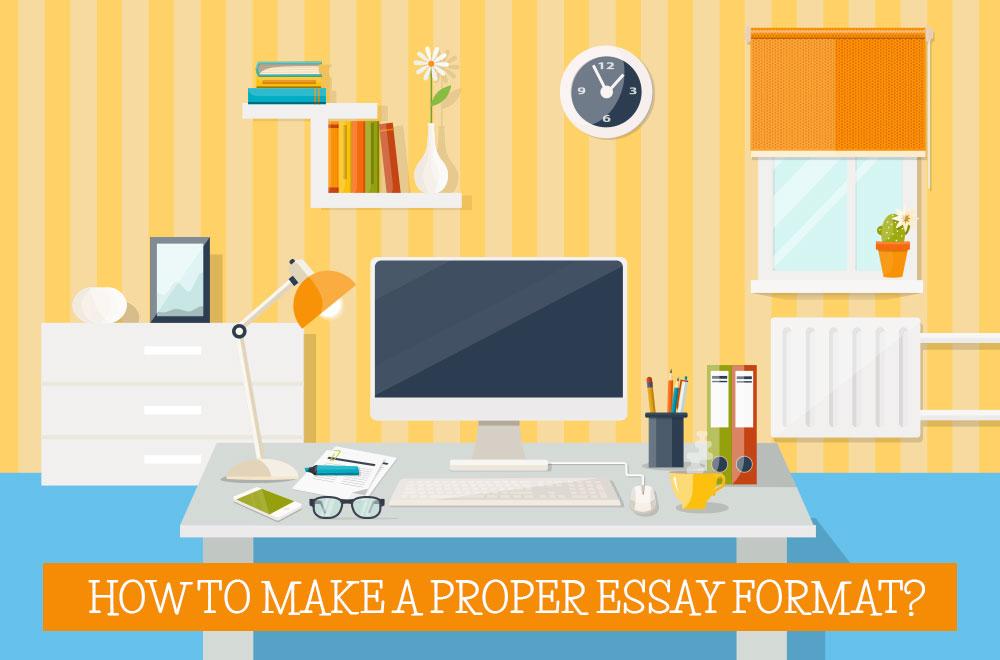 How to Format an Essay: a Complete Guide for Students
For anyone who had to submit writing tasks during their study, it is clear how important essay formatting is. Indeed, a few misplaced symbols in references or a wrong spacing can cost you a certain amount of points and spoil the final grades. This is especially frustrating when several hours or even days had been spent on composing the paper and making some research. This is why, you need to learn how to format an essay correctly and avoid the points being deducted for the lack of formatting skills.
Each paper is organized in a certain essay format such as APA or MLA. The former is mostly applied to essays prepared in sciences. The latter is used for producing pieces of writing in humanities. In case you have any problems with these two essay formats, consider the following instructions. These styles have a lot in common, but they still differ from each other.
What Is an Essay Format?
Essay format can be defined as the required form, according to which the text in the electronic document should be organized. This means specific dimensions and the text's position on the page, spacing, highlighting, etc. There is a number of such required forms, which are generally referred to as formatting styles. The most widespread styles that can be met in many establishments include APA, MLA, and Chicago.
In case none of the formatting styles are required by your school, you can use the classic essay format, which includes the following features:
On the top left side of the first page, left aligned, write your name, course number and date;
Write the title of your essay, centered and with capital letters for every word;
Align the whole text of your paper to the left side;
Use double spacing and no extra spacing for dividing paragraphs;
Use any readable font and the 12 pt. font size;
As for the specific formatting styles, the requirements for each of them will be discussed further.
How to Format an Essay in Different Styles
Before choosing a format for an essay, one should check the requirements of his or her college/university. Sometimes one institution has unified formatting standards, while at other establishments, essay formats can vary for different subjects and even for different types of assignments. Indeed, the course papers and term papers more often require MLA formats, while reports and capstone projects can be done in Chicago formatting style. That is why, knowing the formatting requirements for every task you get at school is essential for composing a good paper. The information below explains how to format essays in the popular Chicago, MLA or APA styles.
How to Format an Essay in APA
APA essay format must be the most often used in colleges, and it is considered as a universal formatting style for research papers. In addition, APA is used as a college application essay format and as a short essay format in most high schools. In order to format your paper in APA correctly, you should fix the following settings for your electronic document:
Font: Times New Roman, 12pt. However, many colleges allow using a different font, as long as it is clear and readable.
Spacing: Double, and no alterations for the space between paragraphs.
Margins: One inch on every side.
Page Numeration: Top right corner of every page. In the left corner, make sure to insert a title of your work.
Title Page: Running head is required with the title of the essay. Your name and educational establishment should be centered. It is better to download an APA format title page and fill in your information.
How to Format an Essay in MLA
MLA is another popular college essay format, which is often used for academic papers and different plans of future works. For instance, MLA format essay outline is required in most high schools. Many of the MLA style measurements coincide with those of APA style, which is why various style guides often give a contrasting comparison of MLA vs. APA. Below there are the main format settings for MLA style.
Font: Times New Roman, 12pt. This is the classic font, suitable for most formatting styles.
Spacing: Double. Make sure that no extra spacing is added after each paragraph.
Margins: One inch on every side.
Page Numeration: Top line of every page. The page number goes with the student's name.
Title Page: The whole title page is centered and must include your institution on the top, the title of the paper in the middle of the page, and the rest of the information in the lower half of the page. A sample title page can be downloaded from any website, which is convenient and helpful.
Chicago Style Essay Format
Chicago essay format is widespread in many modern universities and colleges. This style is often required for argumentative essay format, as well as for course papers. In case you need to know how to format an essay in Chicago style, below are the main parameters to be applied to the document you type it in.
Spacing: Double. Check for the double spacing only, including in between the paragraphs.
Margins: One inch on every side, but 0,8 inches for the right side of the page.
Page Numeration: Top right corner of every page shall contain the student's name and page number. A Chicago style title page shall not be numerated, the first page of the essay is marked with number 2.
Title Page: In a Chicago essay format, the title page is double-spaced and centered, with the information being presented in the following order: paper title, student's name, course code, professor's name, date.
Formatting Citations
Besides the general standard formatting rules listed in this article, there are also very specific formatting requirements for referencing the sources used and presenting in-text citations. This aspect of formatting is extremely important, and the instructors usually pay a special attention to correct referencing. The formats of references are very different in different styles, and it is virtually impossible to learn them all. The best solution here would be to download a style guide for the referencing style required by your professor and follow the examples provided in it. Remember that every comma counts there!
All in all, following what is written above increases the chances that your essay will get the highest grade possible. However, not always your experience and knowledge can tandem in an A+ mark, therefore we offer you a great deal of 15% off on your very first order at Essays-king.com. Don't hesitate to exchange your money, lack of time and willing to get a highest grade in college for our services. Make sure that our company is on the top of the majority of essay writing companies, because we hire only high-quality writers and thus, we give only high-quality results. You can see it for yourself right now and we assure you're going to come back.
Related articles